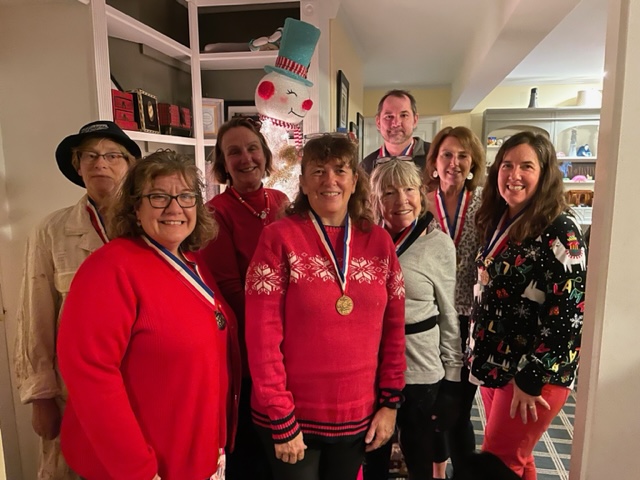 Providing complete coordination of full-house estate sales.
Gale Curcio takes her many years of experience holding her own sales and attending sales to provide homeowners with a hands-on experience. Unless otherwise agreed, Gale is on-site for all of her sales.
Gale meets with the clients and analyzes the contents of the client's home. Based on the amount and type of items the client has for sale, she will explain to them what their options are. While she does not have a minimum amount for a sale, she knows what makes for a good sale – and WHAT BRING CUSTOMERS IN! Clients often focus on the furniture they have for sale, but it is often "the smalls" (collectibles, jewelry, artwork, sterling, military items, etc.) that attract customers AND MAKE MONEY. The best estate sale is a house that was a little of everything.
If she feels that an estate sale is a good option, she will explain the process to the client and send them a non-binding contract with all of the information for the client to review and sign – questions or comments are always welcome. If the house is NOT suitable for an estate sale, she will send referral list for other options.
Organization
SBG will organize, arrange and display all items to be sold. If, during that process, we encounter items that appear to be of especially sentimental value, or we encounter especially valuable items you have not told us about, we will consult with you. We will use available tables, shelves, and similar areas for display purposes and we will provide additional tables and display cases, as necessary. To a limited extent, we will also clean the area where the sale is to conducted, gather and dispose of items that cannot be sold and clean and polish selected items being sold, such as silverware, fine china and furniture, if necessary.
We will need access to the home starting one week before the sale.
ALL ITEMS THAT ARE NOT FOR SALE NEED TO BE MOVED OUT OF THE HOUSE OR OTHERWISE SECURED. WE PREFER THAT OWNER NOT BE PRESENT DURING SET-UP OR SALE.
PRICING
We will appraise all items to be sold and will mark prices on them using price stickers, tags or signs that we will provide. If we believe there are items of value that are not within our area of expertise, we may choose to engage an outside appraiser having the necessary expertise, at our expense. We welcome your input regarding the value of specific items; however, given our substantial experience in this area, we reserve the right to make all final pricing decisions.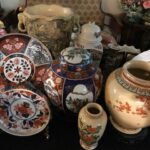 Advertising.
We will arrange for appropriate advertisements regarding the sale to appear in the appropriate websites regarding your sale. In addition, we will place a sign in the yard during the sale, and additional signs (10-15) in the vicinity of the sale, if permitted, with regard to local ordinances.
Conduct of Sale
We will conduct the sale in a professional and efficient manner. To assist with the sale, we will hire individuals as needed, from a pool of honest, experienced, and reliable individuals familiar to us, and the integrity we demand for our services.
We strongly encourage the client not to be on site as it is more conducive for the staff to conduct the sale.
Unless you instruct us otherwise, we will conduct the sale with two objectives:
To sell every available item; and

To maximize the proceeds from the sale.
During the course of the sale, we may negotiate prices with customers and accept bids as we consider appropriate in order to achieve the two objectives stated above. However, you may establish minimum prices for a small number of items, if desired. On the second (or third) day of the sale, we will reduce the prices of the items being sold, except on specific items where minimums have been established.
Disposal of Unsold Items
As part of the contract:
Large items will be left in place.

Small items will be boxed.
Owner can opt for full clear-out for a fee of $550 to $1500.
This Fee includes:
Bringing saleable items to auction houses,

Bringing things to donation sites,

Putting trash on curb or bringing to dump site

Leaving house 'broom clean'.
PLEASE NOTE – THIS FEE DOES NOT INCLUDE CLEANING (vacuum, dust, etc. is an extra $200-$500). WE DO NOT REMOVE YARD DEBRIS. There may be an extra charge for PATIO FURNITURE, WORK BENCHES, and LARGE EQUIPMENT OR PIANOS.
PROCESS TAKES 2 TO 4 DAYS TO COMPLETE.
Security.
Unfortunately, we have come to realize that some minor theft by customers is inevitable. We are not liable for thefts. We will, however, take reasonable steps to guard against theft, for example, by stationing personnel near small, high-value items. We will supply an adequate number of employees to work the sale.
Records and Receipts:
Payment. Within five business days after the conclusion of the sale we will make available to you a written summary of sale results showing the gross sale proceeds and the net proceeds distributable to you. We will also provide an inventory of larger items $50 and OVER (smaller items will not be recorded). At the same time we will deliver a check to you in the full amount of the net proceeds, payable to signature on Estate Sale Agreement. 
Credit Cards. Credit cards will be accepted at this sale as well as checks and cash (credit card fee of 2.6% will be deducted from gross sales).
Employee Sales: Employees purchase items at the same rate as customers.